The Synergy of Over 50+ Years of Heavy Construction Experience
MAS Building & Bridge, Inc. has built its reputation by exceeding our clients' expectations with a thorough, detailed approach to planning, scheduling, engineering and execution on each project. That reputation allows us to attract innovative and capable employees whose commitment to excellence mirrors the MAS Building & Bridge, Inc. ideals. MAS strives to grow without sacrificing quality and integrity. This commitment to our clients, associates and employees is evident to all those who have engaged our services.
Setting a New Standard for Heavy Construction Projects
Calling on his experience managing Heavy Civil projects in the North East since 1993, our owner, Michael Socci started MAS Building & Bridge, Inc. in 2002. Since then, MAS has developed into a leader in both the Heavy Civil and Structural Steel industries throughout New England.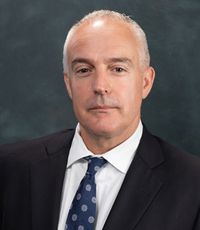 Two Construction Divisions at MAS
"What sets MAS Building & Bridge, Inc. apart from our competitors is our focus on planning, safety and engineering. Both the Bridge & Marine and the Structural Steel Divisions have teams of project managers, engineers and estimators with a combined experience of over 50 years in their respective fields. Their expertise allows us to foresee and address problems before they become major issues on projects."
Structural Steel Erector Experts
"The Structural Steel Division team of project managers, engineers and estimators, has the capability to not only properly price your structural steel, but also to manage the entire structural steel portion of your project. In addition to our office team, our field personnel consist of Foremen and craftspeople fully experienced and qualified to work with the project team to safely and efficiently erect structural steel of virtually any size or complexity."
Proud Supporters of the Following Organizations