STRUCTURAL STEEL PROJECTS BY MAS BUILDING & BRIDGE, INC.
MAS IS AN AISC CERTIFIED STEEL ERECTION COMPANY WITH OVER 1,000 PROJECTS COMPLETED TO DATE
Introducing: MAS Building & Bridge, Inc. Whether the job we're tasked with is completing an intricate steel reinforced brownstone in Boston's Back Bay; a 600,000 square foot warehouse; or a 5,000 ton research and development facility; our well trained ironworkers will be sure to complete your project safely, on time and under budget. Our Massachusetts steel construction team is one of the region's most experienced project management teams. Learn more about how you can finish your structural steel construction project with our family-run business and contact us now to get started!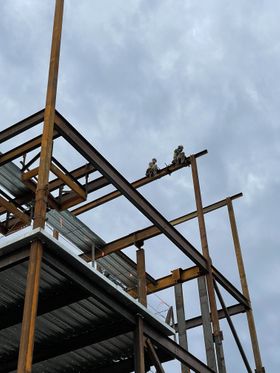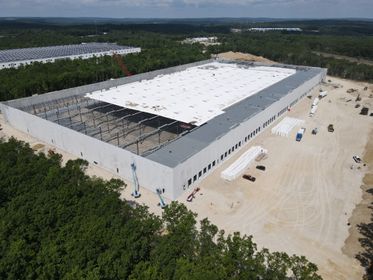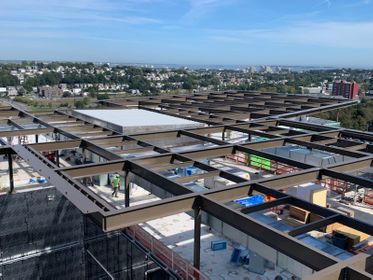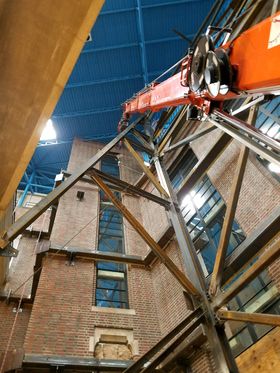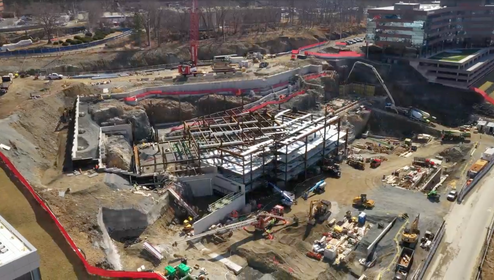 STEEL CONSTRUCTION PROJECTS WE CAN HANDLE
Our steel construction team is your trusted partner for all your public or commercial erection needs! With our expertise in large-scale projects, we have successfully completed a wide range of diverse projects, including a laboratory, college residence hall, football stadium, emergency room addition, assisted living facility, high school, bridges, and many more. MAS Building & Bridge, Inc. professionals are well-equipped to handle the complexities of these steel construction projects, ensuring high-quality results that meet or exceed industry standards. Let us help you build general steel buildings and bridges including:
A six-story storage facility

An apartment building

An airport bus depot

And more!
WHY STEEL IS USED IN CIVIL & CONSTRUCTION
Steel has quickly become the preferred material for Massachusetts construction projects for a variety of compelling reasons. Firstly, general steel buildings are known for their exceptional strength and durability, making them ideal for supporting heavy loads and withstanding extreme weather conditions. This makes it suitable for a wide range of applications, from bridges and high-rise buildings to stadiums and industrial structures. Steel is also highly versatile and can be easily fabricated into various shapes and sizes, allowing for flexibility in design and construction; its inherent fire resistance properties make it a safe choice for civil and commercial projects, as it does not burn, warp, or release toxic gases.
Moreover, steel is a sustainable and environmentally-friendly option, as it is 100% recyclable, making it an eco-friendly choice for green building initiatives. Steel construction also offers cost-effective solutions, as the materials can be prefabricated off-site, reducing construction time and labor costs. Its long lifespan and low maintenance requirements also contribute to its economic viability. Create a robust final product with MAS Building & Bridge, Inc. now!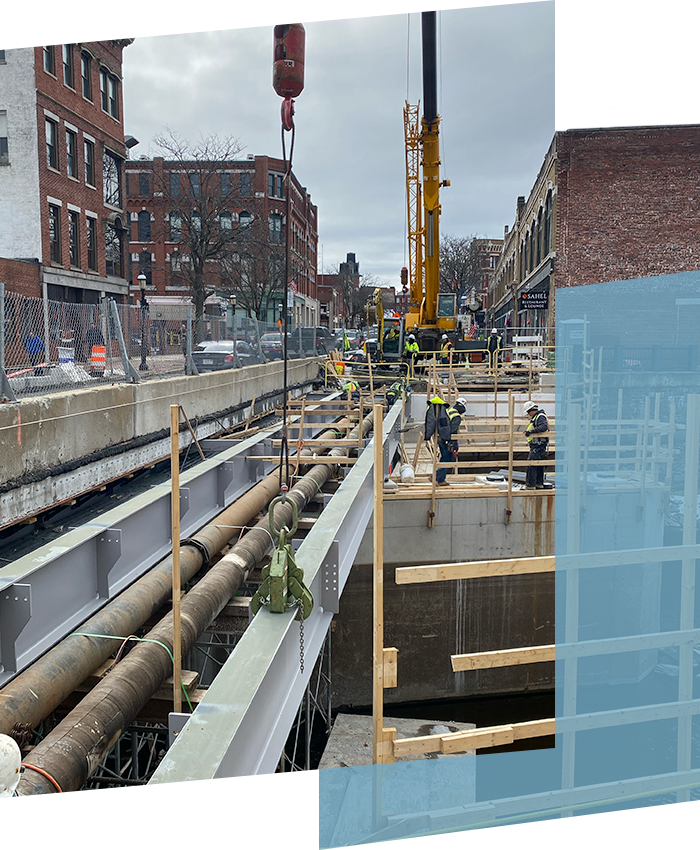 BENEFITS OF CHOOSING MAS
As a family-run business with over 50 years of combined experience, MAS Building & Bridge, Inc. is committed to delivering exceptional results to our clients across New England. Our core values of safety, people, quality, and productivity are at the heart of everything we do. Being an open shop, we provide our steel erectors with the flexibility to make more money and pursue their career goals. We believe in training and nurturing our employees, providing a steady career path for their growth and development. Our MAS Building & Bridge, Inc. owner is hands-on with the workers on the jobs, ensuring that we maintain high standards of excellence in every project we undertake. Our team's focus is always on planning, safety, and providing exceptional results.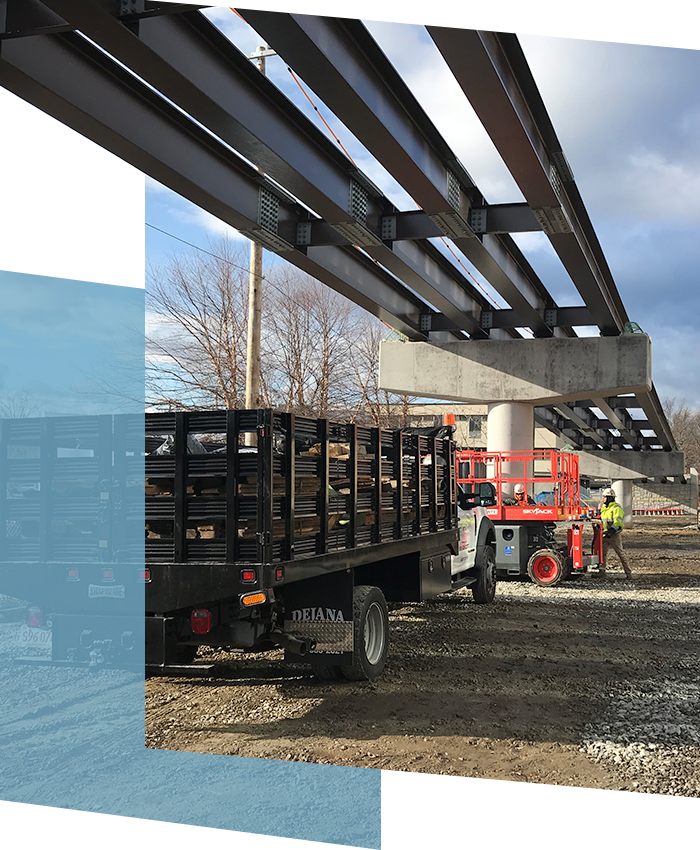 START YOUR STEEL CONSTRUCTION CAREER WITH US
As a leader in structural steel erecting in the Northeast, MAS Building & Bridge, Inc. is always looking to add new personnel to our team! Be a part of a steel construction team where you can learn from the best and hone your skills. Take advantage of opportunities to maximize your earning potential and the guidance and mentorship provided by our owner and senior team members, all while also fostering a family-like atmosphere. Join us and be a part of a dynamic team that values experience, family, and a commitment to excellence in the field of structural steel erection.
VIEW OUR STRUCTURAL STEEL ERECTION PROJECTS
To get a better understanding of the size and scale of our structural steel erection projects and to read reactions from our clients, we invite you to view our project gallery. Contact MAS Building & Bridge, Inc. today to learn more about how we can get your structural steel project off the ground in New Egland!