MAS is leading the way in career development, safety & satisfaction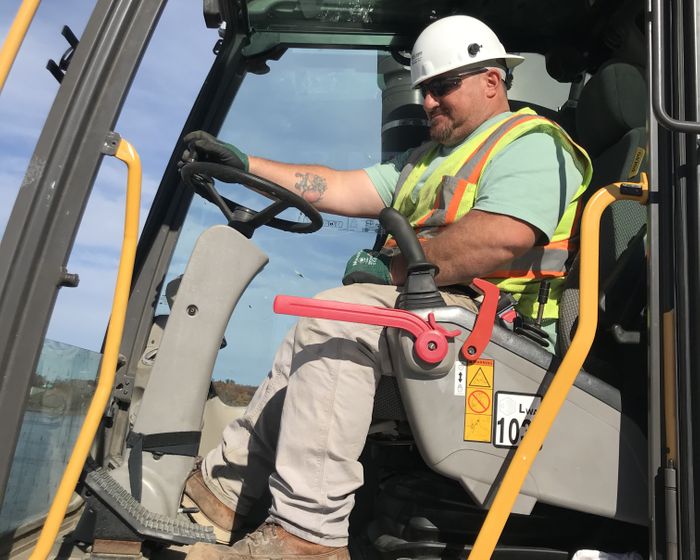 Bruce ShampneY
Heavy Equipment Operator
Hello there, my name is Bruce Shampney and I am a middle aged man and I worked for a company for a number of years and recently found myself looking for a job. I went through a couple jobs in between, I thought I would never find a home again. I started for this company three months ago and I am extremely happy. They really treat the employees with respect. The atmosphere is great and they really do put their employees first.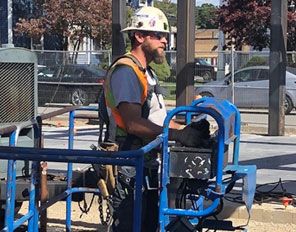 Matt English
Foreman, Structural Steel
I started my career with MAS Building and Bridge in 2011, the same year that MAS started doing structural steel buildings. I came on as an ironworker with previous skills and experience in the field. I worked my way up to a lead man position and then on to a foreman. As the company grew, they have given myself and others many opportunities to move up. MAS continues to progress and improve on safety standards and quality of work.
Training has become a priority so that MAS can create a higher standard for safety and productivity on the job site.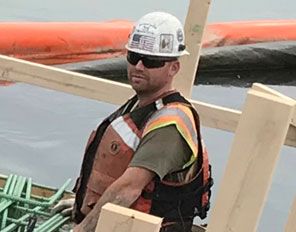 Ben Andrews
Foreman, Bridge & Marine
MAS is a company where the people come first and the culture is contagious. It's a place where people want to come to work, and genuinely enjoy their jobs. We have incredibly talented people. People with decades of experience in their fields leading us. People you want to learn from, and you'll be comfortable learning from.
In a culture where employee development comes first, everyone wins. It's one of core values and a key to our lasting success.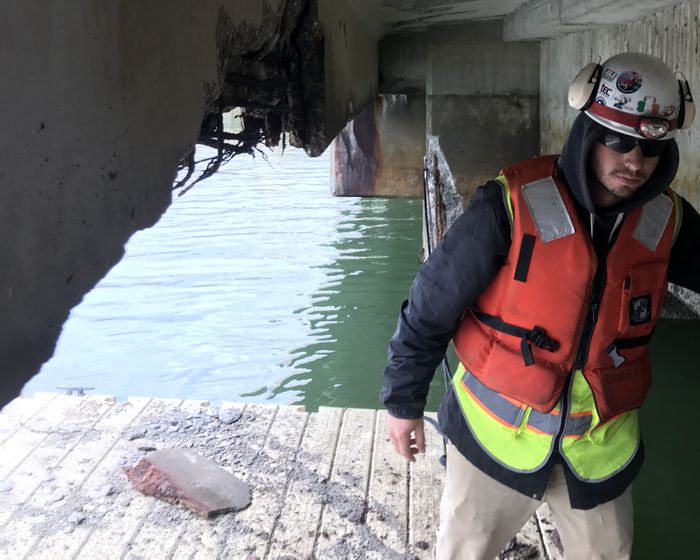 Scott Boucher
Project Engineer, Bridge & Marine
In reflecting on my time with MAS, I find that it's incredibly exciting to see how fast the company is growing. I'm so happy to be a part of MAS, especially with the new work and personnel that we've brought on recently.
Since my first day with the company, I've always felt that opportunities are endless. The wide range of work that I've been fortunate enough to take part in, has played a huge role in my growth and development. I'm very appreciative for the opportunity to receive training and certification in my role.
Something that sets MAS apart is the level of encouragement and assistance in completing additional training. MAS has helped an enormous amount in my personal development, and I truly look forward to seeing myself grow alongside MAS for years.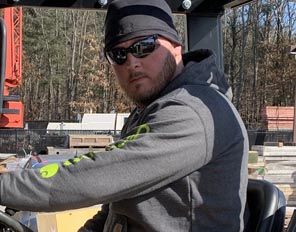 Scott Amidon
Foreman, Structural Steel
I returned to MAS in January of 2020 as an ironworker foreman. In my time away from ironworking I got the opportunity to be a pile driver and added some new skills to my arsenal. Within the first few months back with MAS I was able to work on a bridge project in Blackstone, MA that involved some of the skills I learned. Since coming back to MAS we have enhanced the training program in which we train new hires from the ground up and sign them off on a base task list as they become skilled in certain areas. I have also been part of developing a leadman training program where we take #2 leadmen and train them to become a foreman or a lead person on a crew. The training and developing has come a long way and continues to be refined so people aren't stuck in one position. The training programs open new opportunities for people to move up and helps to develop new positions throughout the company. MAS has given me the opportunity and trust to run some larger projects while not holding me back. This has helped to ensure I am not "one dimensional." It is an awesome company to work for and I'm surrounded by great people. We strive to push the "safe production" mantra. We continue to excel in training, and we excel as a company, as a whole.
Build Your Career at MAS
Learn more about the career opportunities and open positions at MAS.