Bridge Replacement - Brook Street over the Segreganset River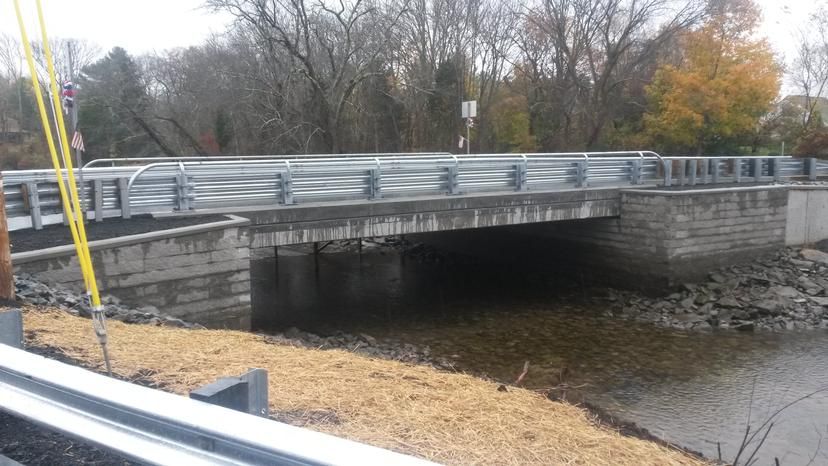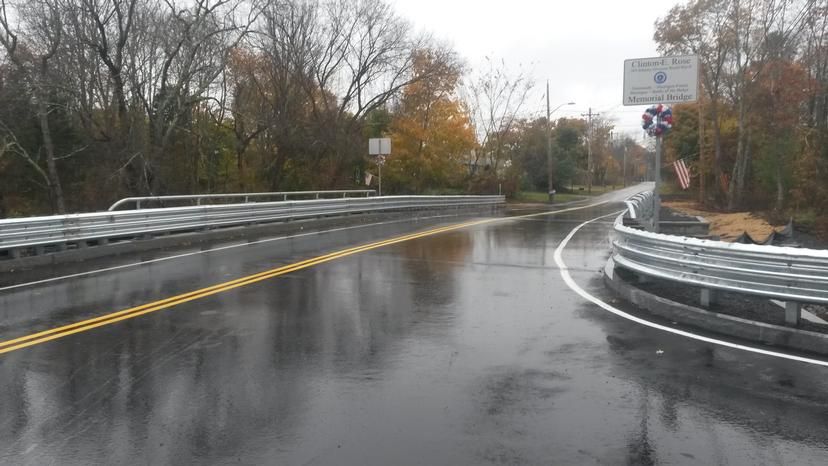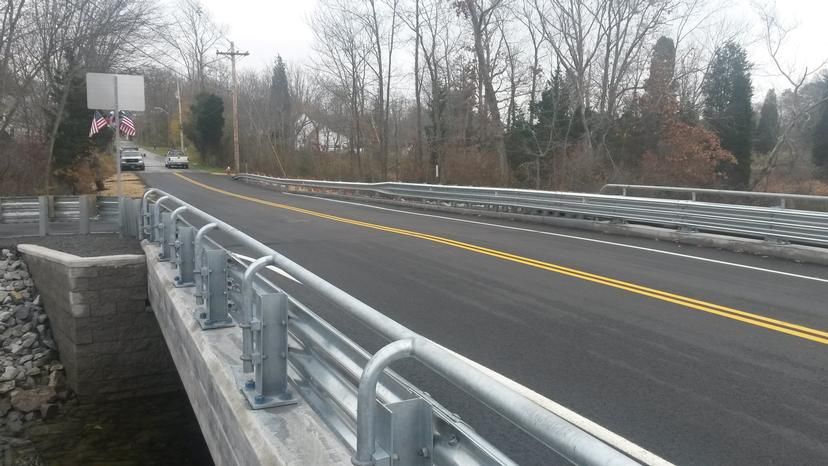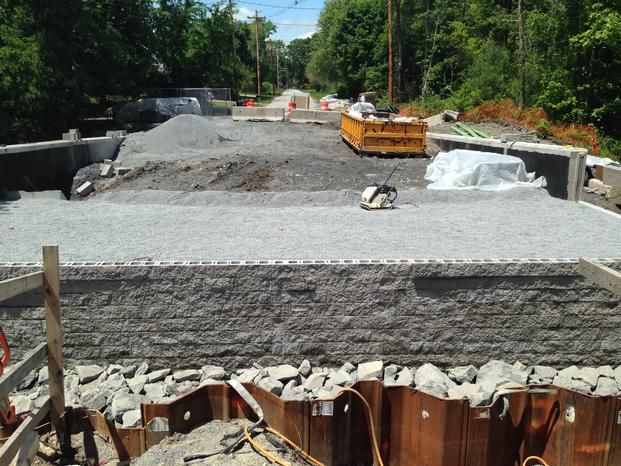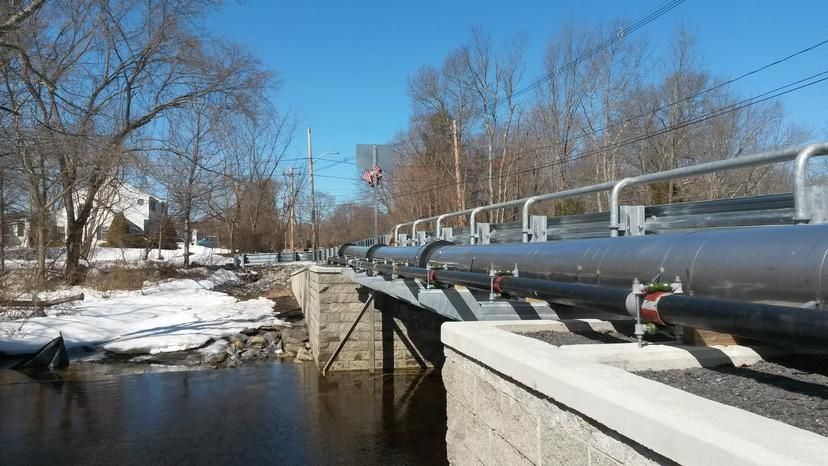 PROJECT DETAILS:
This project included the replacement of an existing corrugated pipe culvert with a box beam bridge supported on GRS/IBS foundations. This type of bridge abutment, consisting of stacked CMU blocks interlocked with geotextile and crushed stone backfill, was a Federal design that had only been used several times in the state of Massachusetts. Installation of this type of system needed to be "in the dry", which required a combination of steel sheetpile and sandbag water control in the tidally influenced Segreganset River.
In addition to the CMU foundations, the project included cast-in-place and precast wingwalls to support the roadway. The new bridge superstructure consisted of butted precast box beams with a cast-in-place concrete overlay, thrie beam bridge rail with handrail, and utility hangers to support gas and water lines along the outside of the bridge. Off-bridge improvements included new drainage, curb, guardrail, and pavement.
OWNER: MassDOT
VALUE: $1,118,000.00
LOCATION: Dighton, MA
ENGINEER: MassDOT