Bridge Replacement - Route 106 (West Center Street) over the Hockomock River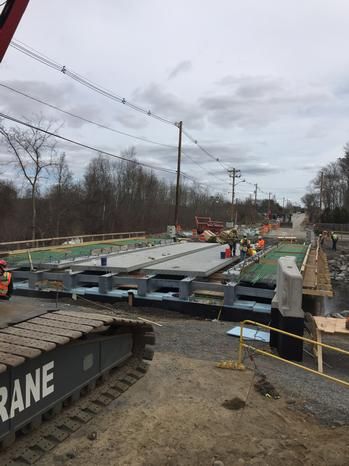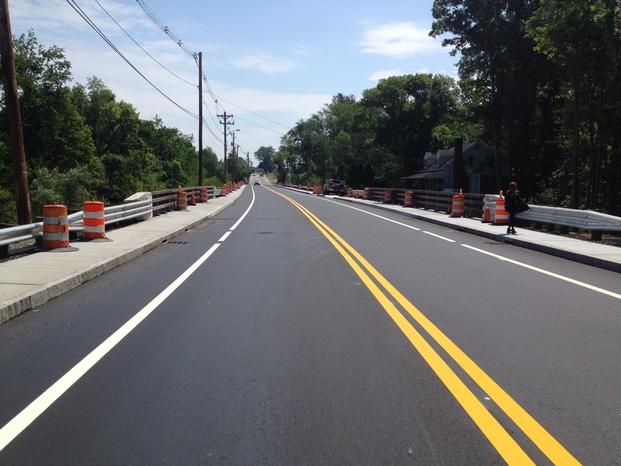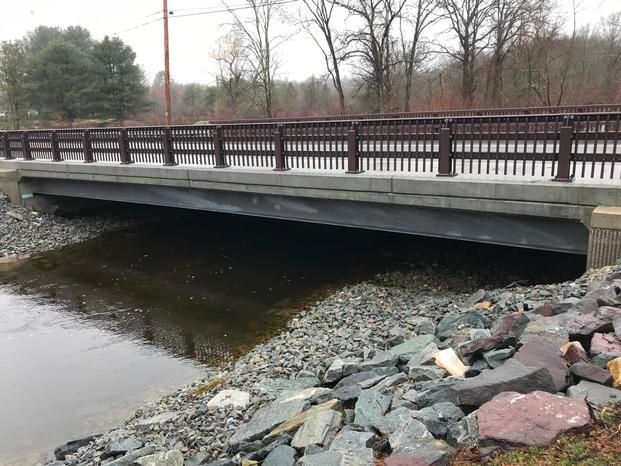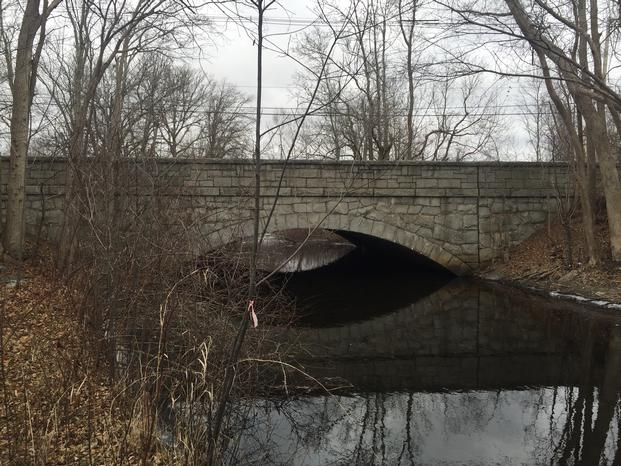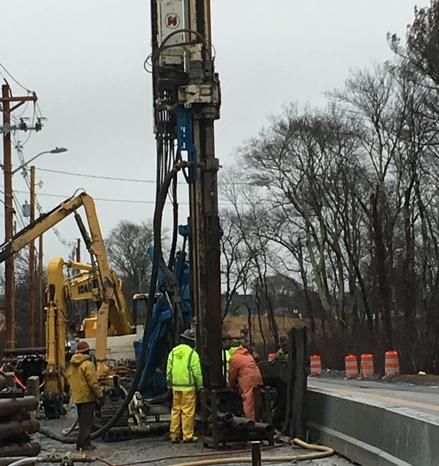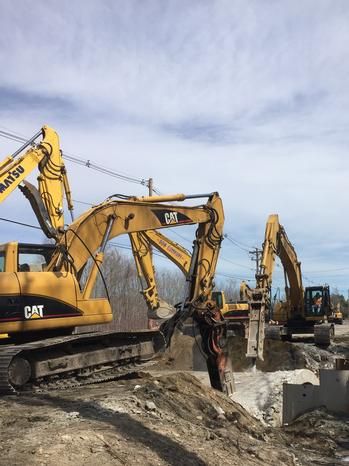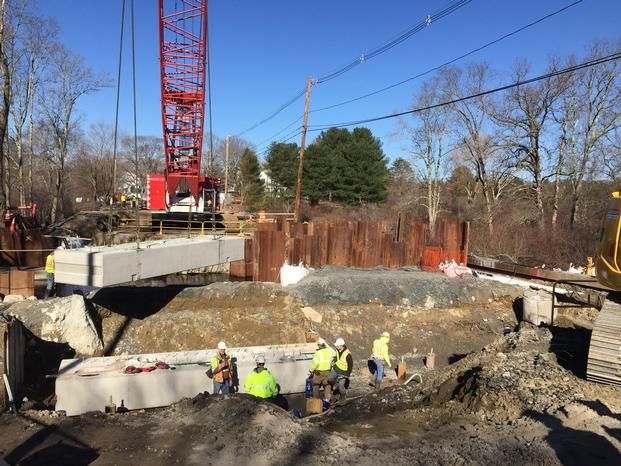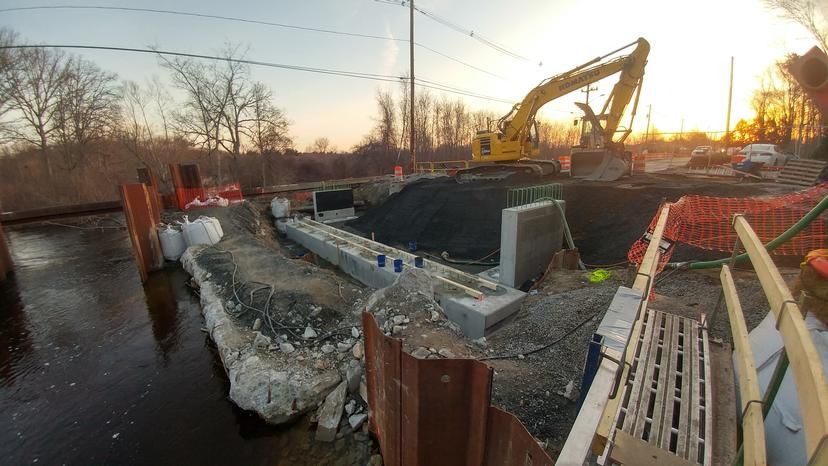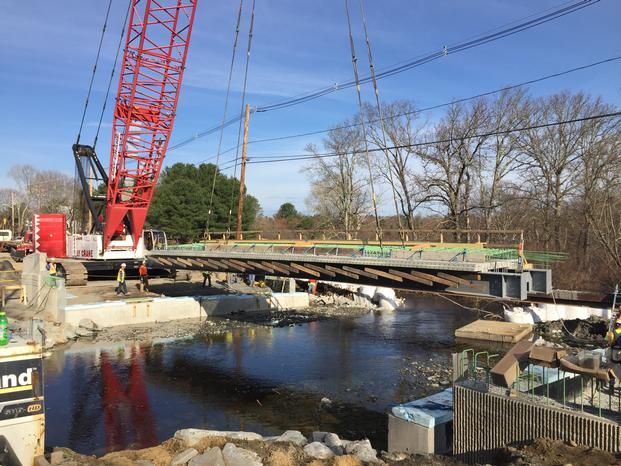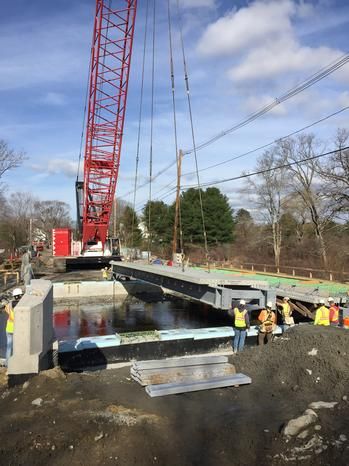 PROJECT DETAILS:
This Contract included the replacement of an existing fieldstone/concrete arch bridge with a single-span precast (PBU) superstructure supported by grouted micropiles and precast abutments. The micropile foundations were installed behind the existing abutments, completed in 3-phases with traffic control prior to the full closure of the road. Once the new piles were in, the entire bridge was required to be replaced in a short 21-day road closure that included a $250,000 incentive for on-time completion.
Accelerated construction techniques were utilized to achieve such a tight schedule, including precast units linked together by high strength grout and NMB splice couplers. Rapid-set concrete was used in the joints between the Precast Bridge Units, allowing for early loading of the structure which was critical to support the paving operation.
Adding to the challenges of this project was the uncharacteristically high flow of the Hockomock River due to heavy rains, requiring last minute modifications to water controls to allow construction of the new abutments.
The project achieved on-time completion and award of the milestone incentive.
OWNER: MassDOT
VALUE: $4,602,000
LOCATION: West Bridgewater, MA
ENGINEER: Stantec