Cape Cod Rail Trail Extension Phase II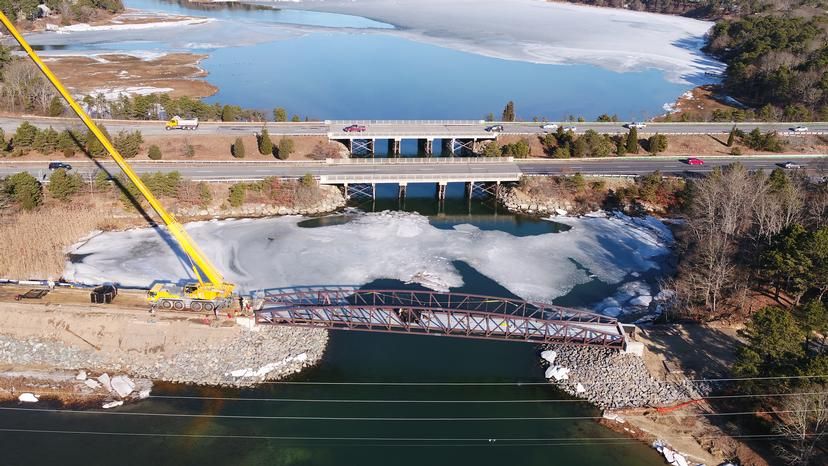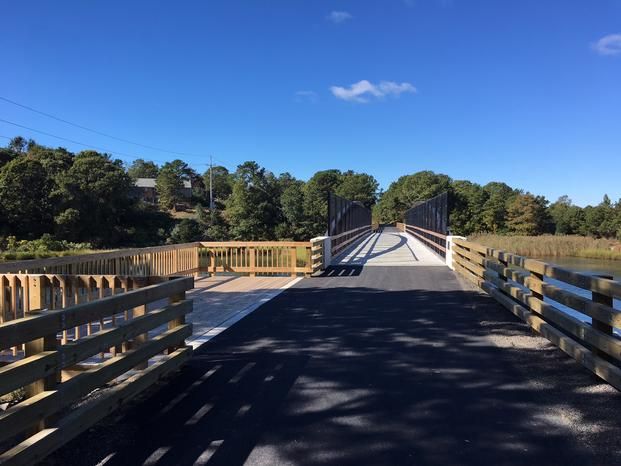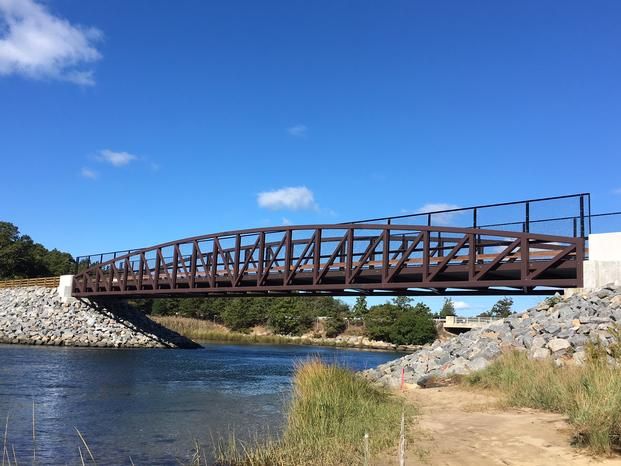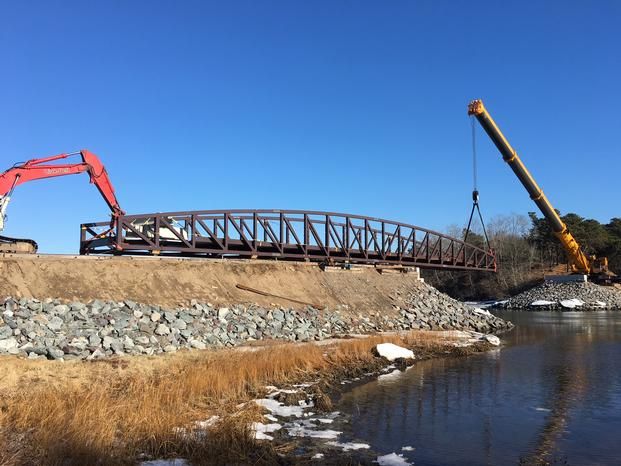 PROJECT DETAILS:
Cape Cod Rail Trail Phase 2 involved the construction of a 1-mile stretch of multi-use pathway between Dennis and Yarmouth, connecting two sections of trail that were previously constructed under a separate contract (Phase 1). Highlighting the project was the installation of a 165' Steel Truss Pedestrian Bridge, which, due to limited access was pre-assembled and launched from the East in lieu of conventional crane erection.
The new bridge foundation consisted of over 1,800' of 14" diameter driven pipe piles, capped by reinforced concrete abutment seats. The Superstructure consisted of a cast-in-place concrete deck with pedestrian fencing and handrails.
The project also included removal of 1,200 cubic yards of existing granite block abutments, relocation and restoration of 2,500 square feet of wetland areas, installation of approximately 2,700 ton of Rip Rap Revetment, and dredging of approximately 3,000 cubic yards of material from the riverbed. Construction of the approach pathway involved 1 mile of subgrade excavation, placement of gravel, paving, and wood guardrail. The scope also included reconstruction and realignment of the at-grade crossing located at Whites Path in Yarmouth, involving new drainage, milling, paving, curbing, and sidewalks.
OWNER: MassDOT
VALUE: $3,802,000.00
LOCATION: Dennis-Yarmouth, MA
ENGINEER: VHB